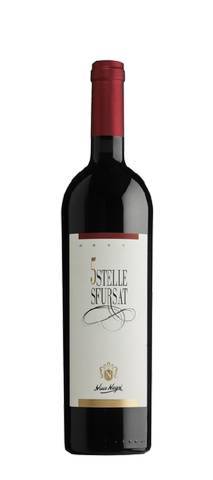 Nino Negri Sfursat 5 Stelle 75cl
Available
Still Wine
Nino Negri
TASTING NOTES
A deep ruby red colour. A rich and highly complex aroma, with elegant sensations of plums preserved in spirits, and tobacco. It is redolent with spicy notes that disperse into hints of coffee. Its flavour is concentrated, vigorous, extraordinarily intense and pleasant, with an aristocratic undertone of ripe blackberries and spices. Its finish is full-bodied, rich and very persistent.
PRODUCT DETAILS
Country : Italy
Region : Lombardy
Appellation : Valtellina
Grape variety : Nebbiolo
ABV : 16%
Closure : Natural Cork
The following terms and conditions relate to purchasing of products from P.Cutajar & Co. Ltd., operating from San Gwann. These terms and conditions apply solely for purchases done through this site and may vary from those regarding purchases either from our shop or from our offices. Our delivery system operates on a fixed route, whereby we have a number of vehicles in specific areas of Malta on specific days. Upon receiving your order, you will be contacted by phone to agree a suitable date and time for delivery according to our fixed route.

Express delivery on the following working day is only possible depending on availability of service and comes at an additional charge of €5 paid directly in cash to the delivery man. All orders below the value of €50 have an additional delivery charge of €5.00.
Prices
Prices are clearly shown next to each product on the web site. Prices are not negotiable. All prices are inclusive of any VAT payable unless otherwise stated. Delivery charges are included. If prices change and web price is not updated, we will inform you as to confirm your order.
Order Processing
You must keep track of your order status with the tracking facility on your account page.
Availability
If for any reason beyond our control we are unable to supply a particular product we will notify you as soon as possible.
Age Restriction
Since our products include alcohol products, sales will not be allowed to users' age 17 years or under. 
Payment
Payment for goods bought on line are made through PayPal.
Returns Policy
On any occasion where the products delivered are different to those ordered we must be informed of this within 3 working days of receipt. We will arrange a collection of these products as necessary, once we have investigated the dispatch records for your order.

Our standard Returns Policy applies to all purchases from P.Cutajar & Co. Ltd.
Customer Services
If you have any order related queries, please email us hampers@pcutajar.com.mt or contact us at the office on +356 2144 4364. We aim to respond to all enquiries within the next working day.